Coined by Jeff Howe in 2006, "crowdsourcing" refers to the sourcing of ideas, content and services from a large number of people. From Coca Cola's T-shirt design contests to Westpac Bank's mobile application initiative, crowdsourcing is increasingly used by businesses for marketing.
How have marketers used crowdsourcing to create web designs for communicating their brands, attract and generate leads online? Launched over the years 2007 to 2009, crowdsourcing sites DesignCrowd, CrowdSpring and MycroBurst have attracted large numbers of designers to participate in marketing projects from web design to logo design – the number of designers on DesignCrowd alone exceeds 150,000.  On these platforms, you specify a fixed fee, receive multiple design concepts and revisions from different designers, and then select a final web design that meets your marketing requirements.
Here're 10 winning web designs crowdsourced by professionals and businesses in wealth management, accounting & insurance.  The fees paid for each of these 10 projects on DesignCrowd, CrowdSpring and MycroBurst ranged from $350 to $1000; the number of design concepts received for each project varied from 22 to 190, and the number of designers who competed for each project, 5 to 18.
 Geber Kawasaki Wealth & Investment Management
Easy navigation with strong visual appeal – DesignCrowd
Drake Wealth Management
Clean site with minimal distractions and images that evoke emotion – MycroBurst
Mell Investment Group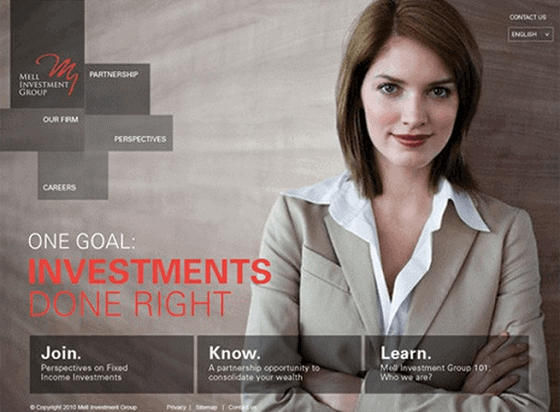 Modern design that conveys professionalism and sophistication – CrowdSpring
Gold Medal Waters Financial Advisory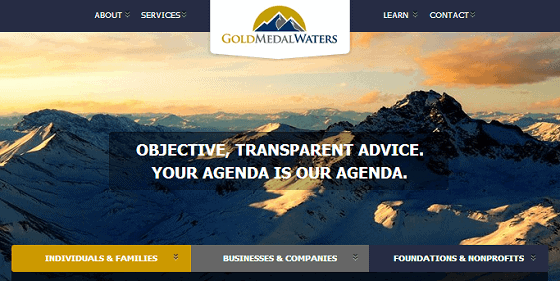 Well organized site that projects tranquility and calm – CrowdSpring
Fontega Capital Financial Advisory
Conservative design projecting a solid firm – DesignCrowd
EcoPower Capital Fund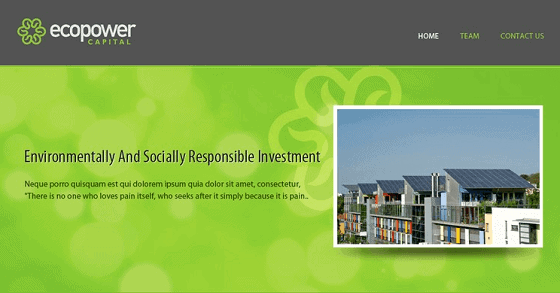 Minimalist design conveying "green" – CrowdSpring
Advocate Asset Management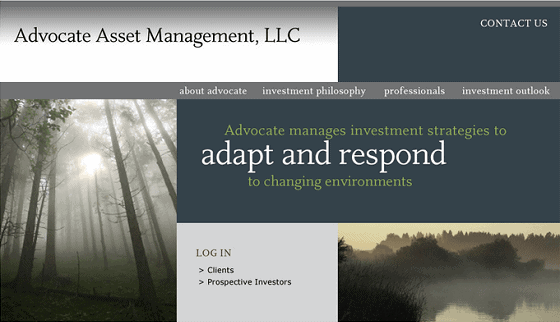 Crisp design with serious colors, focused on providing information – CrowdSpring
Kollmorgen & Associates Insurance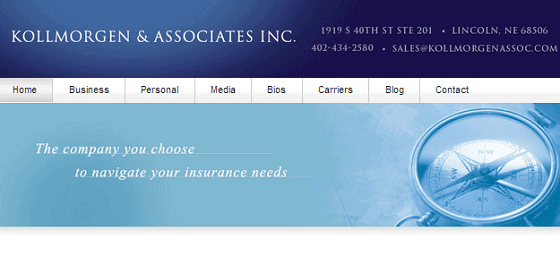 Clean design in blue conveying trust – CrowdSpring
Synectic Accounting
Contemporary design which projects creativity – DesignCrowd
Archer Business Consulting (Accounting)
Professional design that also conveys 'friendly" – DesignCrowd
 If you know a well designed site that had been revamped or created using one of these crowdsourcing platforms, please share it here.
– by InvestmentPal